Pippin Auditions January 27-29, 2021 @ 3pm-5pm in Portable 1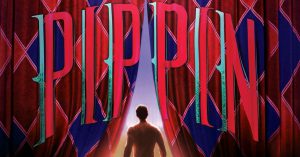 To be eligible to audition a Sunlake Student must:
Complete (with your parent/legal guardian's signature) the Agreement of Understanding and the Audition Contract. You will return both forms to Ms. West at your audition.
Sign up for a time slot through Sign-Up Genius at https://www.signupgenius.com/go/60B0848ABAF23A7FA7-pippin
Prepare to sing 16 bars of a song from Pippin that best fits your vocal range.
Following your singing audition, you will be directed to another room for the dance evaluation with the choreographer. Do not fret if you are not a strong dancer. This is for the choreographer to see how easy or complicated she must style the dances based on the performer's skillset.
Note that despite the character's assigned genders or ethnicities, Sunlake Theatre encourages diverse and gender-neutral casting. Please audition for the role that best suits your vocal range.
The music and audition forms can be downloaded from here: https://livepascok12fl-my.sharepoint.com/:f:/g/personal/bwest_pasco_k12_fl_us/EuerZrFBf69Ki2GdhxTITzoBWpFEQ2w5kSVwJw88-jQmGQ?e=0s59Hn
Songs for Auditions 
Choose the song based on the role you are auditioning for. You can sing any 16 bars of the song; just have your music player set to the timestamp you want.  A player will be provided if you do not have on your mobile device. If you want a CD copy, bring a blank CD to Ms. West in Portable 1.
Lead Player- Magic to Do or Glory
Pippin- Corner of the Sky or With You
Catherine- Kind of Woman or I Guess I'll Miss the Man
Berthe-No Time at All
Fastrada-Spread a Little Sunshine
Charlemagne- War is a Science
Louis, Theo, and Ensemble- Any Pippin song that fits your vocal range.