Only the portraits taken by Gigante Productions Inc.
will be used for Underclassmen and Senior Portraits. 
We will not accept student portraits from any other company other than Gigante Productions Inc. 
If you are a Senior and wish to purchase a Senior Dedication Ad, you can place any (school appropriate) images there.
---
| Underclassman Pictures | Underclassman Picture Retakes | Senior Portraits Deadline |
| --- | --- | --- |
| September 21, 2021 | October 19, 2021 | December 11, 2021 |
The picture day retake is scheduled for October 19th, 2021.  This is for all underclassman who missed the picture day earlier this year.  Students will come down to the gym lobby during their lunch periods or before they leave campus for the day.
read more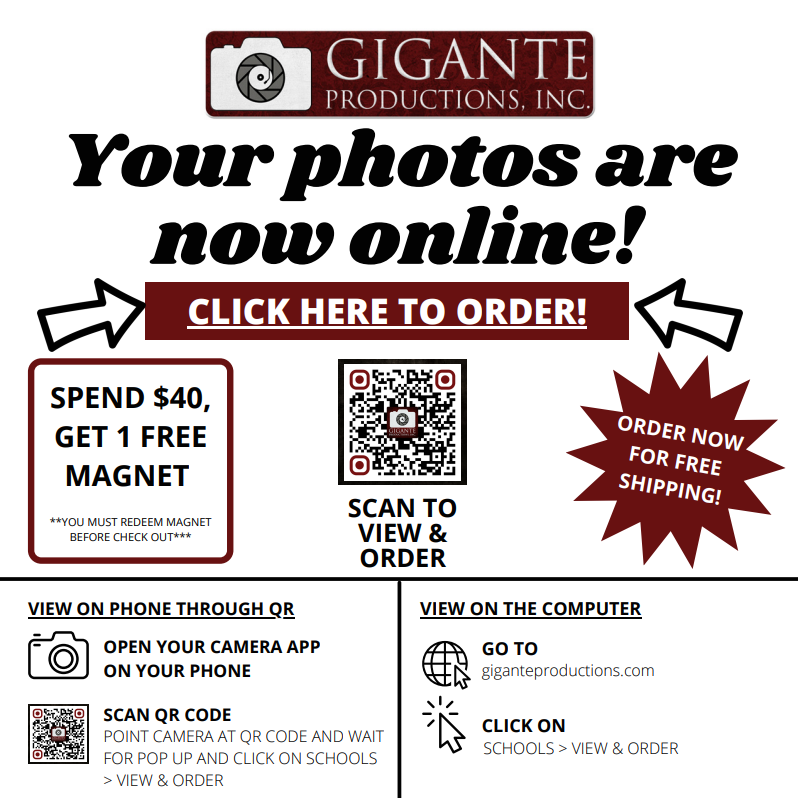 Senior Portraits Deadline (12.11.21)
Dates & Deadlines
---
Underclassman Portraits (on campus)
September 21st, 2021  7:30am – 2:00pm
Location in SLHS Gymnasium
Underclassman Portraits Makeup (on campus)
October 19th, 2021  During Lunches
Location in SLHS Gymnasium Lobby
Senior Portraits Final (in studio)
December 11, 2021 
Location at Gigante Production Studios
Senior Panoramic & Clubs
February 10th, 2022
Location in SLHS Gym 9:00am
Senior Cap & Gown Pictures at Gigante
Call to schedule