SLHS YEARBOOK
---
Welcome to the Sunlake High School's yearbook page.  The Talon has been in publication since the first year the school was established in 2008.  We hope this page helps in serving its student body and all stakeholders.
SLHS 2022 Yearbook Cost:  $100
---
Make sure to take advantage of our discounted prices when purchasing your yearbook early.  There will be no discounted prices after November 28th, 2022.
Current discounted price = $63
Seniors quotes for the yearbook are due January 17th.  If you want your senior quote to appear in the school yearbook next to your senior portrait, make sure to follow the link to submit your quote on or before January 17th. https://forms.gle/BZD8F4sSAAP3baXu8

2818 Cypress Ridge Blvd, S-210
---
  DEADLINE: December 11th, 2021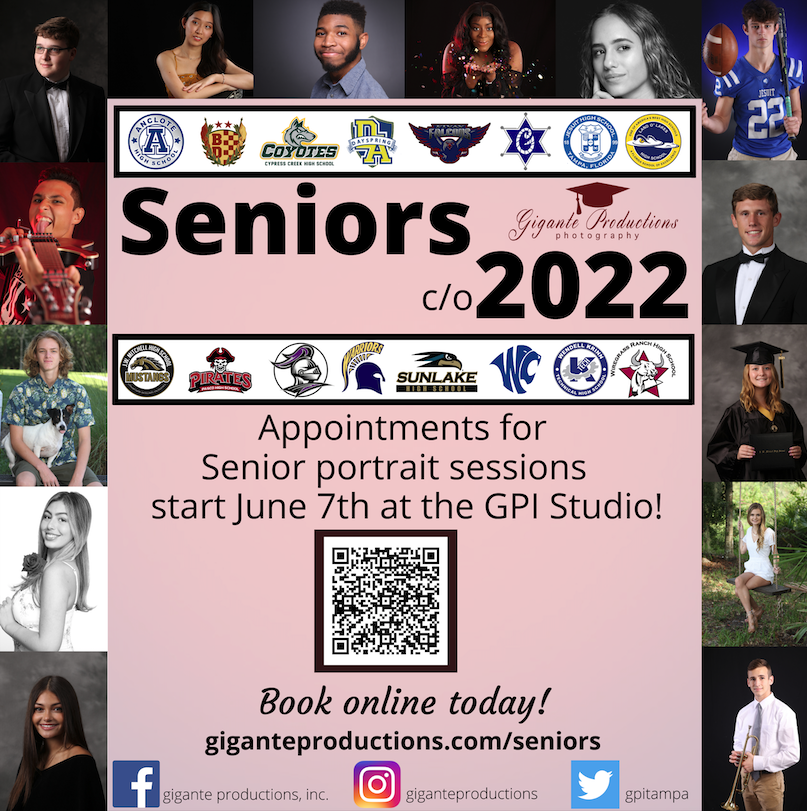 2021-2022 Dates & Deadlines
---
Senior Portraits (on campus)
June 1st & 2nd, 2021  
Underclassman Portraits (on campus)
September 21st, 2021  7:30am – 2:00pm
Location in SLHS Gymnasium
Underclassman Portraits Makeup (on campus)
October 19th, 2021  During Lunches
Location in SLHS Gymnasium Lobby
Senior Portraits Final (in studio)
December 11, 2021 
Location at Gigante Production Studios
Senior Panoramic & Clubs
February 10th, 2022
Location in SLHS Gym 9:00am
Senior Cap & Gown Pictures at Gigante
Call to schedule