Football Cookie Fundraiser
April 27 – May 11
Click HERE to support the Seahawks!
SPRING FOOTBALL STARTS
MONDAY, APRIL 26TH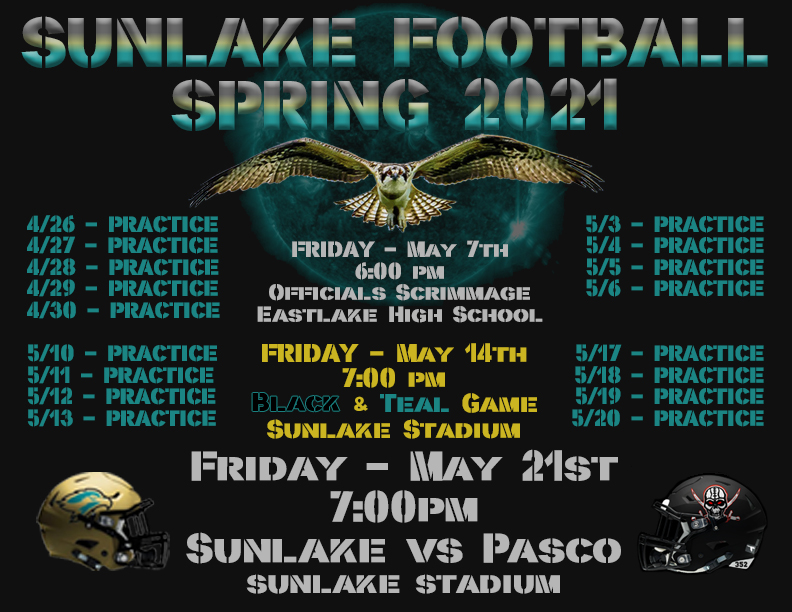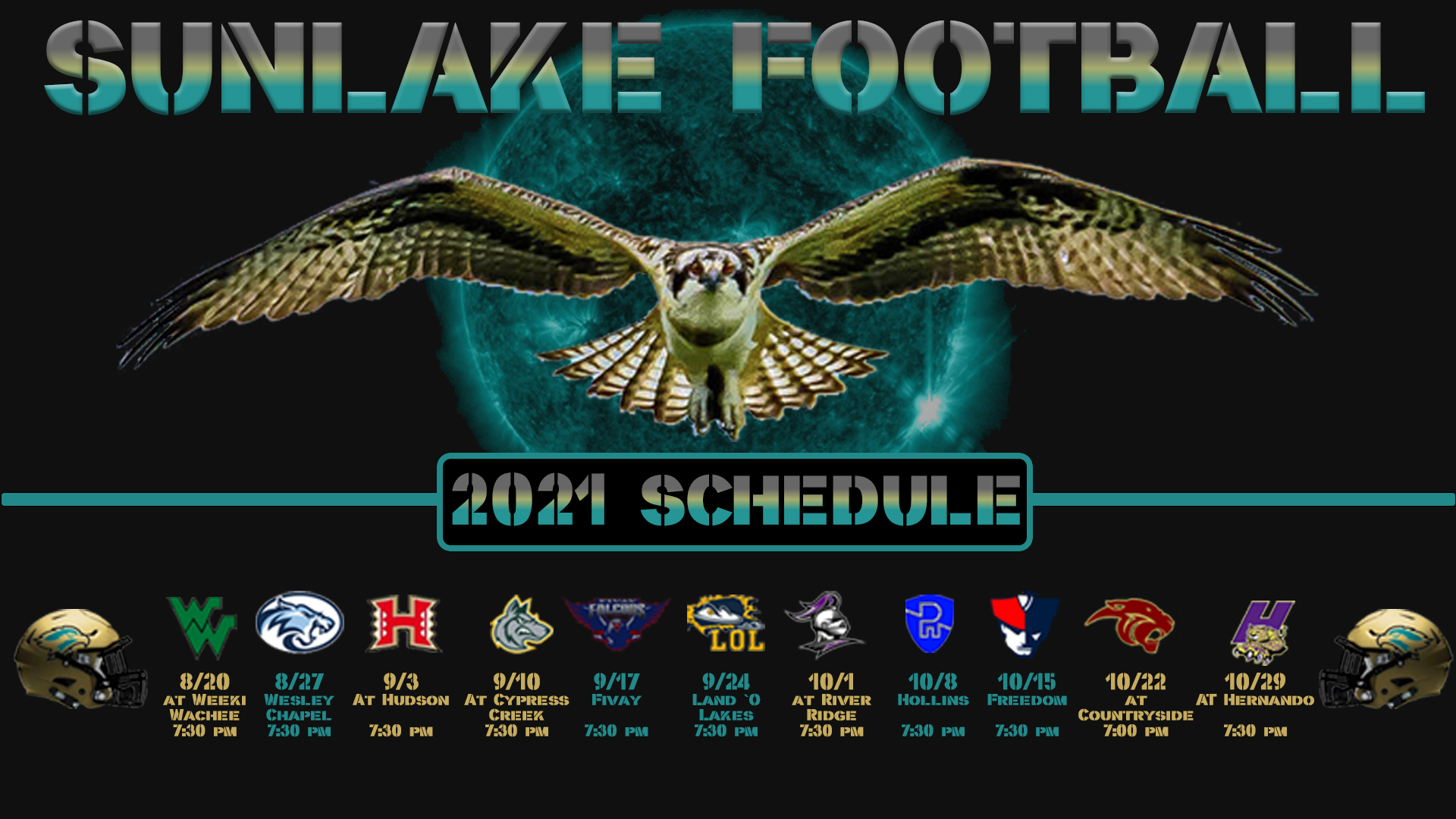 Click for the Sunlake Football Calendar:
Click for College Recruiting Resources:
Seahawk Tough
The Seahawk Football Offseason Weightlifting Program runs weekly on Mondays, Tuesdays, Thursdays and Fridays in the Weight room.
If you are interested in being a member of the 2021 Seahawk Football Team, you need to be preparing with your teammates NOW!  See Coach Burdick for any questions.
Times:
Lineman- 2:15pm-3:45 (Go to Track after weight room)
Skill- 3:45pm-5:00pm (Go to Track after school and weight room at 3:45pm)
Head Coach:
Trey Burdick – Defensive Coordinator
Assistant Coaches:
Brett Hodros – Offensive Coordinator/QBs

Ross Johnson – Offensive Line

Chris Pierre – Running Backs

Jordan Gold – Wide Receivers

Alan Garcia – Linebackers

Jabriri Davis – Defensive Backs

Matt Durchik – Defensive Line